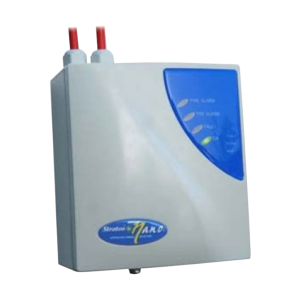 ASPIRATION DETECTOR
Range of smoke detectors of aspiration with selectable sensitivity levels.
Description
Range of aspirating smoke detectors with selectable levels of sensibility (Normal, Better and High)
They detect the smoke analyzing the aspirated air through the holes in a tubes distributed by the enclosure to monitoring and taken to the detector
Aspirating smoke detector uses laser light to discriminate the particles from the air and get an alarm early and reliable.
Typical applications of this range of detectors are: data storage, air conditioning units, machines, computers, equipment racks, prison cells, air ducts, rooms machines, etc.